---
Description
Kenai is very barky and pulls when hes sees a dog when leashed. It can be mistaken for aggression but hes just excited. Hes very very boisterous and loves to chase other dogs, he tends to scare smaller dogs so hes better suited to large and medium ones.
This breed is naturaly friendly towards strangers.
---
Personality
Lonesome
Player
Pulling
Untrained
This dog is comfortable being walked by multiple people
---
Day
Morning
Afternoon
Evening
---
Favorite Places
---
---
---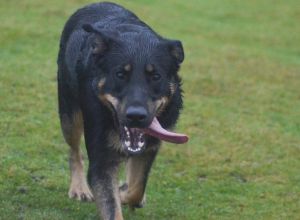 Pick a time slot for the walk.