---
Description
A lap dog in the body of a lab. Snuggly, cuddly, loved everybody. Has some serious wiggle butt as well. Big kisser. Great with other dogs, will eat absolutely everything, even if its not edible. Has a twin sister. Loves cats. Huge couch lover.
This breed is naturaly friendly towards strangers.
---
Personality
Dog friendly
Player
Pulling
Obedient
This dog is comfortable being walked by multiple people
---
Day
Morning
Afternoon
Evening
---
Favorite Places
---
---
---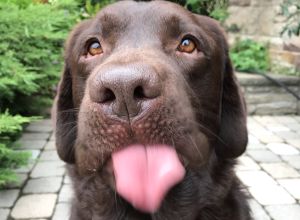 Pick a time slot for the walk.