---
Description
My Mia is a very sweet Chow that enjoys her walks. She loves the outdoors, and loves watching time go by. A spot at the park with a view will suit her just fine. She's an old girl, so I let her do her thing now. I think she's just happy with the company now. She brings smiles to so many people, and I hope she keeps you smiling too.
---
Personality
Lonesome
Calm
Easy
Obedient
This dog is comfortable being walked by multiple people
---
Day
Morning
Afternoon
Evening
The owner accompanies you for the first walk
---
Favorite Places
---
---
---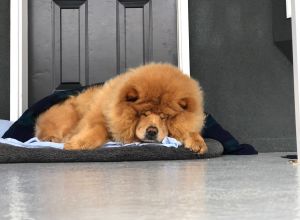 Pick a time slot for the walk.