---
Description
My dog likes humans and dogs alike, very much. He may get suspicious when he hears strange sounds. As far as I can tell, he gets along with other dogs really well. He is still a puppy, so he isn't dominant now.
This breed is naturaly friendly towards strangers.
---
Personality
Dog friendly
Player
Easy
Untrained
This dog is comfortable being walked by multiple people
---
Day
Morning
Afternoon
Evening
---
Favorite Places
---
---
---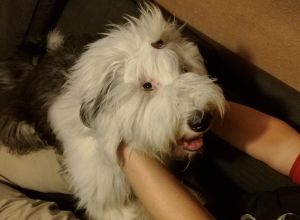 Pick a time slot for the walk.