---
Description
Misa is 2 years old, and is also my service dog. She is tiny but mighty! She is very friendly, outgoing, playful, loving, and extremely smart. She loves other dogs and meeting people. Once she meets you she's all set! Misa is an amazing dog to play with!
This breed is naturaly friendly towards strangers.
---
Personality
This dog is comfortable being walked by multiple people
---
Day
Morning
Afternoon
Evening
The owner accompanies you for the first walk
---
Favorite Places
---
---
---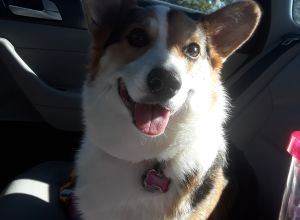 Pick a time slot for the walk.