---
Description
Petunia is the most calm and affectionate dog i have ever seen. Her only mission is to love. She is veryfunny, absolutely loves to go for walks and to play with other dogs. She also loves to cuddle. Theres nothing she does not like but she is allergic to chicken!
This breed is naturaly friendly towards strangers.
---
Personality
Dog friendly
Calm
Pulling
Obedient
This dog is comfortable being walked by multiple people
---
Day
Morning
Afternoon
Evening
---
Favorite Places
---
---
---
---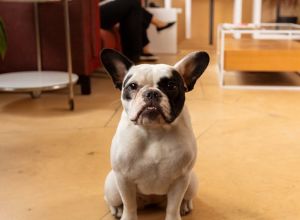 Pick a time slot for the walk.