---
Description
Blou et un petit chiot de 3 mois il et adorable il adore joué et surtout être en contact des personnes mais malheureusement sa peut m'arriver de manque du temps pour lui . Il et adorable avec les enfants .
This breed is naturaly friendly towards strangers.
---
Personality
Dog friendly
Player
Pulling
Untrained
This dog is comfortable being walked by multiple people
---
Day
Morning
Afternoon
Evening
The owner accompanies you for the first walk
---
Favorite Places
---
---
---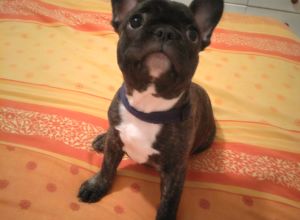 Pick a time slot for the walk.