---
Description
Wayne is a happy soul, he enjoys spending time outside, great on the leash as he rarely pulls. Wayne loves to cuddle and sleep. He is intimidated the first time he meets you but instantly becomes attached.
This breed is naturaly friendly towards strangers.
---
Personality
Dog friendly
Calm
Easy
Obedient
This dog is comfortable being walked by multiple people
---
Day
Morning
Afternoon
Evening
---
Favorite Places
---
---
---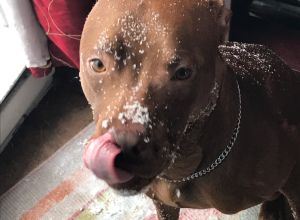 WAYNE
American Pit Bull Terrier
Pick a time slot for the walk.