---
Description
Olie est très joueuse ; adore ce promener et rencontrer de nouvelles personnes. Elle a tendance à beaucoup sauté sur les gens mais est adorable envers tout le monde. Elle aime decouvrir de nouveaux endroits; mais n'est pas encore très abile avec l'ordre « au pied » vous devrez donc la tirez avec la laisse en lui disant « au pied » dés qu'elle s'éloigneras trop de vous.
This breed is naturaly friendly towards strangers.
---
Personality
Dog friendly
Player
Easy
Obedient
This dog is comfortable being walked by multiple people
---
Day
Morning
Afternoon
Evening
The owner accompanies you for the first walk
---
Favorite Places
---
---
---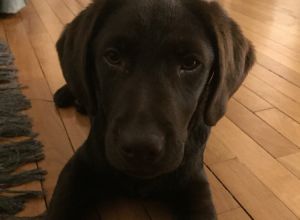 Pick a time slot for the walk.