---
Description
Crouton is a 6 month old corgi puppy that loves all humans and other dogs! She is extremely affectionate and loves to say hi to everybody she meets. She has quite a lot of energy and loves long walks but is also happy to lie by your feet when youre busy - as long as she has companionship, she is happy!
This breed is naturaly friendly towards strangers.
---
Personality
Dog friendly
Player
Easy
Untrained
This dog is comfortable being walked by multiple people
---
Day
Morning
Afternoon
Evening
---
Favorite Places
---
---
---
---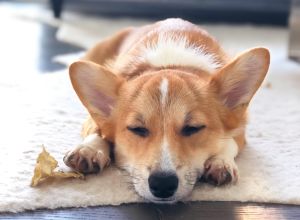 Pick a time slot for the walk.