---
Description
A four year old english bulldog with an attitude. Very friendly. Queen of the universe. Alpha.
This breed is naturaly friendly towards strangers.
---
Personality
This dog is comfortable being walked by multiple people
---
Day
Morning
Afternoon
Evening
The owner accompanies you for the first walk
---
Favorite Places
---
---
---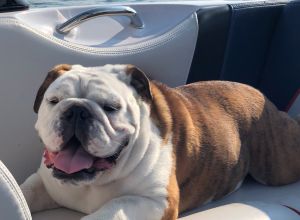 Pick a time slot for the walk.