---
Description
Sofie is a quick learner and very obedient on walks. I listed her as "untrained" because she refuses to sit and stay on command. I also listed her as "lonesome" because it takes her at least a day to warm up to humans and other animals.
---
Personality
Lonesome
Player
Easy
Untrained
This dog is comfortable being walked by multiple people
---
Day
Morning
Afternoon
Evening
---
Favorite Places
---
---
---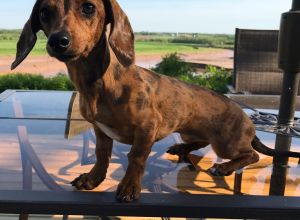 Pick a time slot for the walk.