---
Description
social butterfly, walk well on leash but she could slow down or sit to indicate that she wants to go on the opposite side. She loves dog, she might bark to say hi and she plays with them. She loves to be pet and go shopping. She loves water and swim.
This breed is naturaly friendly towards strangers.
---
Personality
Dog friendly
Player
Easy
Obedient
This dog is comfortable being walked by multiple people
---
Day
Morning
Afternoon
Evening
---
Favorite Places
---
---
---
Review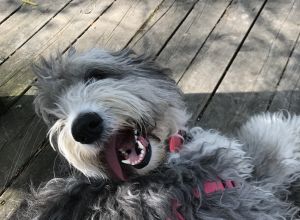 Pick a time slot for the walk.