---
Description
Jameson is a friendly, playful and loving boy! He absolutely loves people and any attention he can get. As a 11 week old puppy - he has lots of energy and loves going for walks. He is still learning to walk on a leash, so he pulls somewhat but is obedient when called, and knows his name.
---
Personality
Dog friendly
Player
Pulling
Untrained
This dog is comfortable being walked by multiple people
---
Day
Morning
Afternoon
Evening
---
Favorite Places
We usually go for walks at Angringion Park
---
---
---
Review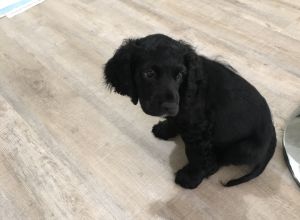 Pick a time slot for the walk.