---
Description
She is just over 3,a Australia Sheppard. Very very loving, friendly,smart. Loves everyone she meets. Loves to spoon me the whole night. Also loves my cat Seville. Just all around a Wonderful friend, Daughter.
---
Personality
This dog is comfortable being walked by multiple people
---
Day
Morning
Afternoon
Evening
---
Favorite Places
---
---
---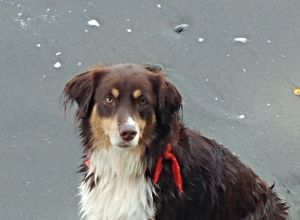 Pick a time slot for the walk.