---
Description
Ben is a 5 month old rescue pup. He is a mix of boxer, boston terrier and bulldog. He is friendly and full of energy as he is still a young puppy. He loves meeting new people and he is dog friendly. Ben is not 100% obedient yet, we're still working on it! *** I would prefer if he got walked along with my other dog, Maeby (her description and pictures are on my profile). However, Ben is available to be walked alone every Sunday!
This breed is naturaly friendly towards strangers.
---
Personality
Dog friendly
Player
Pulling
Untrained
This dog is comfortable being walked by multiple people
---
Day
Morning
Afternoon
Evening
---
Favorite Places
---
---
---
Review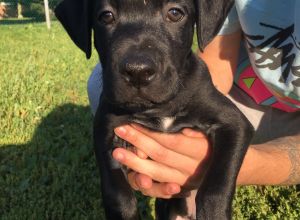 Pick a time slot for the walk.