---
Description
Ben is a 1 year old rescue pup. He is a mix of boxer, boston terrier and bulldog. He is friendly and full of energy as he is still a young puppy. He loves meeting new people and he is dog friendly. *** I would prefer if he got walked along with my other dog, Maeby (her description and pictures are on my profile).
This breed is naturaly friendly towards strangers.
---
Personality
Dog friendly
Player
Pulling
Untrained
This dog is comfortable being walked by multiple people
---
Day
Morning
Afternoon
Evening
---
Favorite Places
---
---
---
Review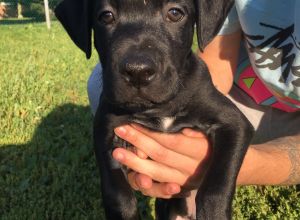 Pick a time slot for the walk.