---
Description
Harry is a friendly, playful and sweet whoodle (wheaten terrier x poodle). He's happy to go wherever you take him, and is very athletic if you want him to be. He loves hiking, and some of his favourites are Pacific Spirit, Deep Cove, St. Mark's Summit, and Joffre Lakes. He can be mischievous sometimes, so we only let him go off-leash in fenced off dog parks where he loves to play with other dogs and run.
---
Personality
Dog friendly
Player
Easy
Obedient
This dog is comfortable being walked by multiple people
---
Day
Morning
Afternoon
Evening
The owner accompanies you for the first walk
---
Favorite Places
---
---
---
---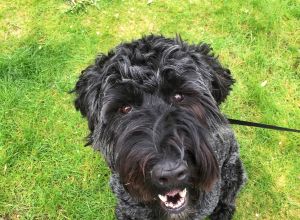 Pick a time slot for the walk.