---
Description
Newman is 1.5. Year old rescue and he's a cross between a sheltie, a rat terrier and a Yorkie- we didn't believe it either at first- but we did the genetic testing- he didn't get the sheltie coat but pretty much everything else! He is VERY loving and loves walks, looong walks for a little man!
This breed is naturaly friendly towards strangers.
---
Personality
Dog friendly
Player
Easy
Obedient
This dog is comfortable being walked by multiple people
---
Day
Morning
Afternoon
Evening
The owner accompanies you for the first walk
---
Favorite Places
---
---
---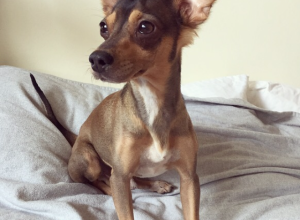 Pick a time slot for the walk.