---
Description
Loves long walks, picnics, sunsets, and going to the park. Playing with pals at the dog park, fetch in the field or hikes off leash in low populated areas. Disclaimer: Gets excited and distracted in heavily populated areas. Decent with recall, better when there are treats involved.
This breed is naturaly friendly towards strangers.
---
Personality
Dog friendly
Player
Easy
Obedient
This dog is comfortable being walked by multiple people
---
Day
Morning
Afternoon
Evening
---
Favorite Places
---
---
---
Review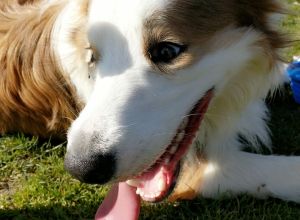 Pick a time slot for the walk.