---
Description
Eddie is a rescue dog from Thailand. She looks kind of like a corgi-fruit bat with her short little legs and big bat ears, and is estimated to be about 2 years old. She is EXTREMELY affectionate and trusts/loves everyone she meets, but is not very friendly with other dogs. She really is a people oriented dog. She is good at avoiding other dogs on leash. She is a good walker and won't pull except for brief spurts when she sees a squirrel. She would love pets from you. Check out her insta for more photos.
---
Personality
This dog is comfortable being walked by multiple people
---
Day
Morning
Afternoon
Evening
---
Favorite Places
---
---
---
---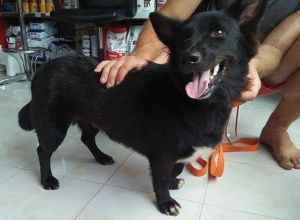 Pick a time slot for the walk.