---
Description
He is a very independent dog and he loves running after squirrels. He is otherwise sweet and handsome and can be easily walked if you hike his collar up under his chin. Don't bring him to a dog park as he has a tendency to guard his resources around other dogs, but feel free to go up Mont-Royal or any other location.
---
Personality
Lonesome
Calm
Easy
Obedient
This dog is comfortable being walked by multiple people
---
Day
Morning
Afternoon
Evening
---
Favorite Places
---
---
---
Review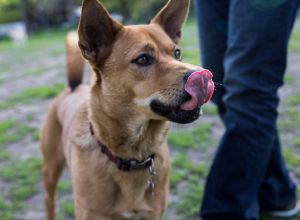 Pick a time slot for the walk.