---
Description
Herky is a 3 year old female Cavalier King Charles that loves to go on walks! She's skiddish about other dogs, and loves to pick up trash from the ground (be careful!). She's very sweet and will give you kisses, guaranteed!
This breed is naturaly friendly towards strangers.
---
Personality
Dog friendly
Player
Pulling
Obedient
This dog is comfortable being walked by multiple people
---
Day
Morning
Afternoon
Evening
---
Favorite Places
---
---
---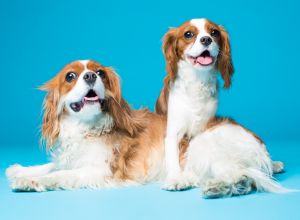 Pick a time slot for the walk.