---
Description
2 reuen die uit roemenie komen waar ze helaas leefden als straathonden. Ze zijn heel actief, houden ervan de wereld te verkennen. Ze zullen nooit weerstaan aan een knuffel of een koekje.
This breed is naturaly friendly towards strangers.
---
Personality
Dog friendly
Player
Pulling
Obedient
This dog is comfortable being walked by multiple people
---
Day
Morning
Afternoon
Evening
---
Favorite Places
---
---
---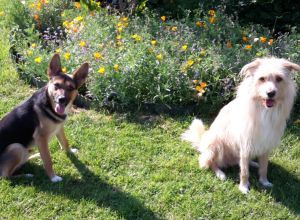 Pick a time slot for the walk.