---
Description
He is a playful little puppy, still in the process of learning boundaries and basic rules. Loves meeting new people and just starting to socialize with other pawy friends.
This breed is naturaly friendly towards strangers.
---
Personality
This dog is comfortable being walked by multiple people
---
Day
Morning
Afternoon
Evening
The owner accompanies you for the first walk
---
Favorite Places
---
---
---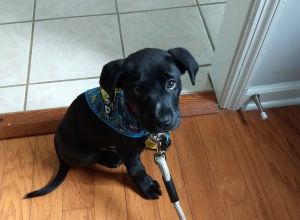 Pick a time slot for the walk.