---
Description
He's a snuggler! He's small to medium and makes the greatest cuddle buddy. He loves adult women, nervous around kids amd men. Will do anything for a treat. Loves to "hunt" anything that moves.
This breed is naturaly friendly towards strangers.
---
Personality
This dog is comfortable being walked by multiple people
---
Day
Morning
Afternoon
Evening
The owner accompanies you for the first walk
---
Favorite Places
---
---
---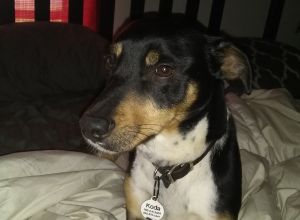 Pick a time slot for the walk.