---
Description
Daisy is a small 11 pound Yorkie. She loves camping, hiking, belly rubs, and squeaky toys. She also likes going kayaking, and playing fetch. She is a rescue that is currently learning how to make new doggy friends. She has come a long way in the last two years. She is reactive sometimes. Just barking and acting like she's bigger than she really is. She also does better off leash when meeting new dogs. She's best with dogs that are calm or mild tempered. Though one of her best friends is a border collie.
---
Personality
This dog is comfortable being walked by multiple people
---
Day
Morning
Afternoon
Evening
---
Favorite Places
---
---
---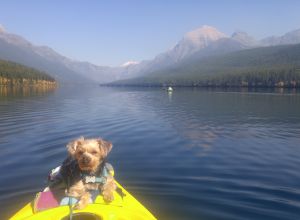 Pick a time slot for the walk.