---
Description
My dog is a rescue dog that was a year when we adopted her she already had a litter of puppies. She is a little shy and does not like loud noises or beeping. We think she is a whippet mix. She is shy but has came a long way with socializing with both people and dogs. My dog also does not play with dog toys but, loves pets and dog treats!
This breed is naturaly friendly towards strangers.
---
Personality
Dog friendly
Calm
Easy
Obedient
This dog is comfortable being walked by multiple people
---
Day
Morning
Afternoon
Evening
The owner accompanies you for the first walk
---
Favorite Places
---
---
---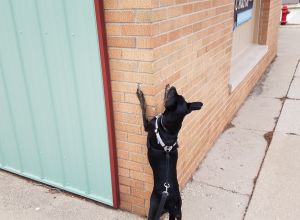 Pick a time slot for the walk.