---
Description
A wolf-husky dog, really calm. Really good personality love making new friends. We are new to montreal and she wants to have more friends. She is currently on training so I will have to go with you for the first walk and explain everything. She is not good with big streets, she prefers backalleys and cute streets.
This breed is naturaly friendly towards strangers.
---
Personality
Dog friendly
Calm
Easy
Obedient
This dog is comfortable being walked by multiple people
---
Day
Morning
Afternoon
Evening
The owner accompanies you for the first walk
---
Favorite Places
---
---
---
Review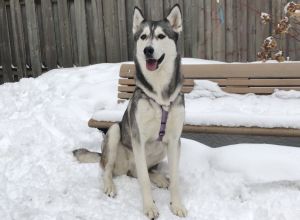 Pick a time slot for the walk.