---
Description
My lil mama is my world. Shes super spoiled and she brongs me happiness. After a long day at work she is so happy to see me unlike some of my family members. All she wants is love and food. I treat her tale her on walks and give her many hugs.
This breed is naturaly friendly towards strangers.
---
Personality
This dog is comfortable being walked by multiple people
---
Day
Morning
Afternoon
Evening
The owner accompanies you for the first walk
---
Favorite Places
---
---
---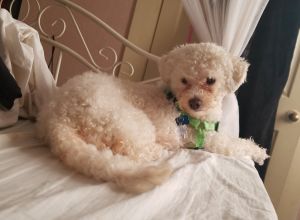 Pick a time slot for the walk.