---
Description
Big softy.. shy around new people, likes other dogs, loves to chase balls/sticks. Loves to play. Starting to like going in water ponds/river ect. Never tires always ready to go!
This breed is naturaly friendly towards strangers.
---
Personality
Dog friendly
Player
Pulling
Obedient
This dog is comfortable being walked by multiple people
---
Day
Morning
Afternoon
Evening
The owner accompanies you for the first walk
---
Favorite Places
---
---
---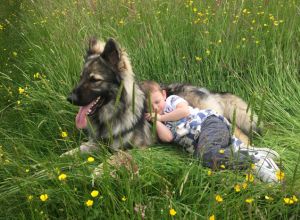 Pick a time slot for the walk.