---
Description
He is a very young puppy and not super socialized yet. Because of this, he is incredibly shy around new people and animals but once he gets to know you he is the most affectionate (and mischevious) puppy in the universe.
---
Personality
Lonesome
Player
Easy
Untrained
This dog is comfortable being walked by multiple people
---
Day
Morning
Afternoon
Evening
The owner accompanies you for the first walk
---
Favorite Places
---
---
---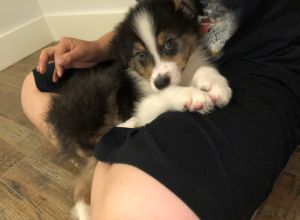 Pick a time slot for the walk.