---
Description
Pinky is a real sweetie. Once she knows you she is obsessed and only wants to be pet and adored. Shes had a hard life, and wasnt socialized as a puppy so she still has some things she working on. Shes reactive to dogs on leashes, but it you give her some time she will walk with the dog and make friends eventually. She doesnt like being approached by strangers. But give her a bit of space and then treats and then shes good. I take her dor really long walks and she loves walking with other dogs so im looking for some companions for her. I normally go up the mountain first thing in the morning.
This breed is naturaly friendly towards strangers.
---
Personality
This dog is comfortable being walked by multiple people
---
Day
Morning
Afternoon
Evening
---
Favorite Places
---
---
---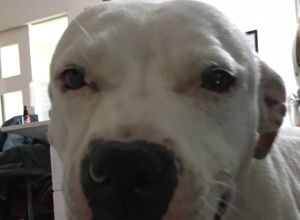 Pick a time slot for the walk.