---
Description
Laika is a big bundle of energy. She loves playing with her balls or ruining her chew toys. She takes a little longer to warm up to other men but does not get agressive, rather she wants to play rough and will bark until they chase her. As Laika takes a while to get used to new people we will have to coordinate a first walk together and take it from there. Afterwards she will be available for walks during the day!
This breed is naturaly friendly towards strangers.
---
Personality
Dog friendly
Player
Pulling
Untrained
This dog is comfortable being walked by multiple people
---
Day
Morning
Afternoon
Evening
The owner accompanies you for the first walk
---
Favorite Places
---
---
---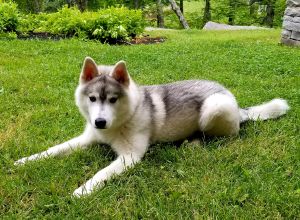 Pick a time slot for the walk.