34%

response rate
Premium Only
---
Description
Darla is a very loving and happy dog. She enjoys being with her humans and thrives when she's with a group. She loves walks and being off the leash, playtime with her ball (she can fetch really well). She's very curious and always up for an adventure, but will look to her "person" for reassurance. She loves other dogs, but hesitant when first approaching. Like anyone, she loves people, but needs to approach on her own terms.
---
Personality
Dog friendly
Player
Easy
Obedient
This dog is comfortable being walked by multiple people
---
Day
Morning
Afternoon
Evening
---
Favorite Places
---
---
---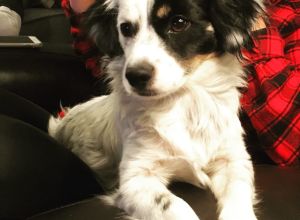 Pick a time slot for the walk.