---
Description
Berger allemand croise malinois de 11 ans, tres obeissant, peut etre lache dans les endroites autorises il reviendra si vs le rappeler...aucun probleme avc les enfants par contre pas trop habitue aux chats.suite a des petits soucis de la vie je me retrouve sans logement et suis heberge dans un endroit interdit au chiens.je recherche dc des personnes de preference avc un pavillon et un jardin qui serait daccord pour le garder 2 ou 3 jous de temps en temps.cordialement.
This breed is naturaly friendly towards strangers.
---
Personality
Dog friendly
Calm
Easy
Obedient
This dog is comfortable being walked by multiple people
---
Day
Morning
Afternoon
Evening
The owner accompanies you for the first walk
---
Favorite Places
---
---
---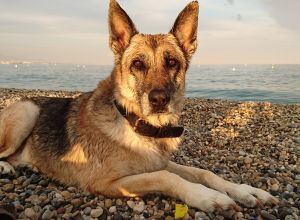 Pick a time slot for the walk.