---
Description
Boone is a smart, playful, and well-behaved 2 year old cattle dog/border collie mutt! He loves to chase the ball and get pets. He's friendly with other dogs and humans. Sometimes he tries to chase motorcycles and will howl if the siren goes by.
---
Personality
Dog friendly
Player
Easy
Obedient
This dog is comfortable being walked by multiple people
---
Day
Morning
Afternoon
Evening
---
Favorite Places
---
---
---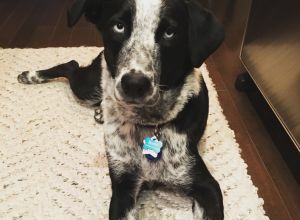 Pick a time slot for the walk.