---
Description
These small dogs are very affectionate. They are happy to cuddle on the couch with you. They love to walk and off leash walkways are their favorite. They also love to play fetch with a ball.
This breed is naturaly friendly towards strangers.
---
Personality
Lonesome
Player
Pulling
Obedient
This dog is comfortable being walked by multiple people
---
Day
Morning
Afternoon
Evening
The owner accompanies you for the first walk
---
Favorite Places
---
---
---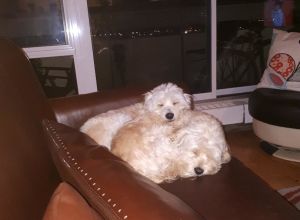 Pick a time slot for the walk.