---
Description
Maasaï est un chien croisé qui à été sauvé aussi. C'est ce qui explique qu'il soit un peu méfiant lorsqu'il rencontre une nouvelle personne ou un nouveau chien, mais une fois cette étape dépassé il devient doux comme une agneau. Sa vie et ses petits plaisir son simple, manger, câlin, dormir, jouer. Tout mon entourage le compare à scooby doo à cause de son obsession pour la nourriture et du fait qu'il soit un peu pato. En extérieur, ce qu'il préfère par dessus tt c'est nager.
This breed is naturaly friendly towards strangers.
---
Personality
Dog friendly
Player
Pulling
Obedient
This dog is comfortable being walked by multiple people
---
Day
Morning
Afternoon
Evening
The owner accompanies you for the first walk
---
Favorite Places
---
---
---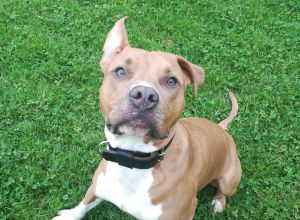 Pick a time slot for the walk.