---
Description
Wild Bill is a little dino and cuddle monster. Very playful and talkative. He barks at you first, but once he gets to like you he will give you a hug. Arf! Arf! 6 year old rescue from Alameda. He understands English pretty well. He does not like to be told to sit. He doesn't like his collar put on, so you have to walk him through it. And he does not like bath time, can turn into a wild bull.
---
Personality
Lonesome
Player
Easy
Obedient
This dog is comfortable being walked by multiple people
---
Day
Morning
Afternoon
Evening
The owner accompanies you for the first walk
---
Favorite Places
---
---
---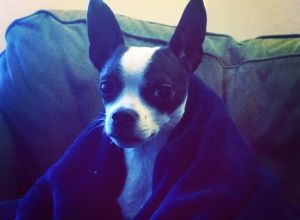 Pick a time slot for the walk.